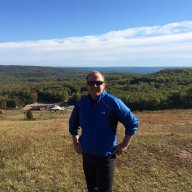 Last Activity:

24 August 2017 at 04:44
Joined:

31 December 2016
Messages:

1,261
Likes Received:

476
Trophy Points:
Davescharf
Well-Known Member
Thank you for all the gifts. See profile for needs 30 April 2017
Davescharf was last seen:

24 August 2017 at 04:44
Loading...

Loading...

Loading...

About

Device:

Username:

Davescharf

Signature

Game Name: DScharf-Item requested
Friend code : Davescharf
Level 75 - 223 stars
Alliance: The Rescuers

Last update: 8/23/2017

Priority needs: Fuel Hose, Additional Radar, Spare Wire

Items needed for buildings:

Repair Base 6: Pneumatic Cutter (2),

can send Hardness Tester




Control Tower 10: Drawing Board (6)

Can send T-Square




Pharma Lab: Air Shower (4), Bioreactor (16), Granulator (18)

Can send Granulator

Weather Station 3: Radiosonde (2), Transparency Meter (8), Hygrometer (1)

Can send Hygrometer

Other needs: none

Although I appreciate all the gifts I receive from neighbors, I get a lot of 'send in return' items after I take the time to go look at your display name or come to the forum to read your signature. In many cases these are not items that are a priority for my Airport and I send them to you because they are what you say you want. If you don't want to take the same amount of time to understand my needs (which in my display name are flight items most flyers have) then I will start sending gifts more irregularly and support those more who do take the time.

If I can't find what you'd like in your display name or your forum profile/signature (or I can't send it for some reason) then I'll either send something I want or more likely just skip sending you a gift that particular day. If you want something specific I do have (or have and you don't want) then please send me a message here because it's a great way for me to find out and help you with your game.

Items I can gift

(updated 8/8): Building Items: Barograph, Stabilizer, 5 of Hearts, Pocket Knife, Hardness Tester, T-Square, Patrol Drone, Fax, Do Not Disturb Sign, ATM, Welder, Travel Guide, Projector, Rope Block, Video Wall, Assembly Robot, Glass Display Case, Calculator, Drill Machine, Solar Cell, Ergonomic Chair, Server Rack, Weather Display, Transmitter, Grinding Machine, Flatwork Ironer, Tunnel Freezer, Hammer Drill, Granulator

Flight items: Fuel Catalyst, Landing Lamp, Fuel (3), Powerful Radio Transmitter, Fuel Supply, Fuel Additives, Additional Radar, Spare Wire, Oscillating Beacon, Flight Catering, Navigation Model, Fuel Hose, Spare Propeller, Deicer, Wireless Compass, Blanket, Attitude Indicator, Earplugs, Lollipop, Bed, e-Reader, Sleeping Pill, VR Headset

Repair Items: Cockpit Glass, Jet Engine, Landing Gear, Gyroscope

Duty Free Items: Chocolate Candies, Cognac, Perfume

Loading...