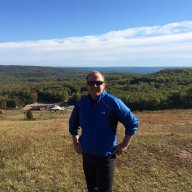 Last Activity:

24 June 2017 at 15:44
Joined:

31 December 2016
Messages:

922
Likes Received:

342
Trophy Points:
Davescharf
Well-Known Member
Thank you for all the gifts. See profile for needs 30 April 2017
Davescharf was last seen:

Viewing forum list, 24 June 2017 at 15:44
Loading...

Loading...

Loading...

About

Device:

Username:

Davescharf

Signature

Game Name: DScharf-Item requested
Friend code : Davescharf
Level 73 - 185 stars
Alliance: The Rescuers

Last update: 6/22/2017

Event Complete, no more event items needed

Items needed for flights

:

Landing Lamp,

Wireless Compass, Attitude Indicator

Items needed for buildings:


Terminal level 8: Arcade Machine (1), Router (4), X-Ray Scanner (4).

can send X-Ray Scanner

Control Tower 9:

Infrared Camera

(4),

Can send Infrared Camera

Furniture Factory: Hammer Drill (5), Boring Machine (7), Edge

Banding Machine (7)

can send Sliding Table Saw

Items needed for repair:

Jet Engine, Altimeter, Gyroscope

Items I can send

(updated 5/28):
Building Items: Bench, Office Chair, Calibration Module, Infrared Camera, X-Ray Scanner, Do Not Disturb Sign, ATM, Generator, Album, Radar. Handling Line, Video Wall, Laser Level, Wide Angle Binoculars, Insulation, Communications Antenna, Smoke Detector, Weather Display, Master Plan, Grinding Machine, Flatwork Ironer, Tunnel Freezer, Sliding Table Saw, Bed, eReader, Air Shower

Flight items: Fuel Catalyst, Landing Lamp, Powerful Radio Transmitter, Fuel Supply, Fuel Additives, Additional Rader, Spare Wire, Oscillating Beacon, Flight Catering, Nav Module, Fuel Hose, Wireless Compass, Blanket, Attitude Indicator, Earplugs, Lollipops, Passengers (5, 10), Sleeping Pills, VR Headset

Repair Items: Cockpit Glass, Aircraft Tire, Landing Gear, Altimeter

Duty Free Items: Pearl Earrings, POS Terminal, Cognac, Makeup

Loading...