Just to let you know, AirportCityGame will be moving to superfast new servers on Friday afternoon. This will stop the slow running and downtime you may be experiencing when you visit.
For more information - Please see THIS thread.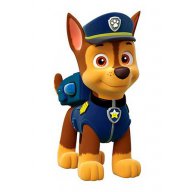 Joined:

10 February 2018
Messages:

78
Likes Received:

435
Trophy Points:
Gender:

Male

Birthday:

11 March 1976

(Age: 43)
Chon
Well-Known Member, Male, 43
Loading...

Loading...

Loading...

About

Gender:

Male

Birthday:

11 March 1976 (Age: 43)

Device:

Friend Code:

04wpzky1

Username:

chon

Signature

USERNAME: Chon FRIEND CODE: 04wpzky1


LEVEL: 80 STARS: 396 HEARTS: 9

ALLIANCE: Angie

NEEDS: F20, VR, VSI, Pilot Tube

I CAN SEND

BUILDINGS: Explosives Detector, VoIP Phone, Do Not Disturb Signal, Air Conditioner, Welder, Excellent Shots, Projector, Handing Line, Video Wall, Robot Tester, Glass Display Case, Stapler, Power Source, Solar Cell, Smoke Detector, Lining Plate, Packing Machine, City Model, Grinding Machine, Washing Machine, Tunnel Freezer, Hammer Drill, Bioreactor

REPAIR: Cockpit Glass, Aircaft Tire, Landing Gear, Altimeter, Differential Relay, Lamp Shade, Hydraulic Cylinder, Autopilot, Pilot Headset, Head-up Display, Pilot Tube, VSI,
FLIGHTS: Passengers(5), Fuel Catalyst, Masive Spotlight, Landing Lamp, F20, Powerful Radio Transmitter, Fuel Supply, Fuel Additives, Additional Radar, Spare Wire, Oscillating Beacon, Flight Catering, Navigation Module, Fuel Hose, Spare Propeller, Deicer, Wirless Compass, Blanket, Attitude Indicator, Earplugs, Fruit Lollipop, Bed, E-Reader, VR Headset, Sleeping Pill,
DUTY FREE: Chocolate Candies, Cognac, White Gold Bracelet.

SWEET FACTORY: 6 Glazing Machine, 0 Crucible, 3 Tunnel Freezer, 11 Screw Press
FURNITURE FACTORY: 0 Sliding Table Saw, 3 Edge Banding Machine, 7 Boring Machine, 8 Hammer Drill
PHARMACEUTICAL LABORATORY: 9 Bioreactors, 8 Granulators, 7 Air Shower, 0 Disinfectant Solutions


Support account: Chon2 Friend code: 203oj7w3

Alliance: Angie

Level: 77 Stars: 289




Loading...