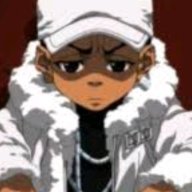 Last Activity:

20 March 2018 at 07:56
Joined:

12 August 2017
Messages:

1,558
Likes Received:

773
Trophy Points:
Gender:

Male

Birthday:

August 24

Location:

Occupation:

Aircraft structures technician
Teboho
Well-Known Member, Male, from Vosloorus, Republic of South Africa
Make believe is just that, make believe. 29 August 2017
Teboho was last seen:

Viewing thread, 20 March 2018 at 07:56
Loading...

Loading...

Loading...

About

Gender:

Male

Birthday:

August 24

Location:

Occupation:

Aircraft structures technician

Device:

Friend Code:

04fb0i9z

Username:

Tair *item I require*

Signature

Signature is for your convenience please take time to read it before sending gifts.

Cheers and thank you once again
Updated: 2018/03/01
Platform: Android
Username: Tair (item need)
Alliance: MiTenRaBo
Friend code: 04fb0i9z
Fuel ring acc: ZFM-Tebza2 04h7p62z (fuel ring account does not send gifts)
Level: 72
Stars: 244
Hearts: 9 (maxed) Time zone: + 2 hrs UTC
Please PM or DM me before sending a request. All gifts are welcome and appreciated but please give priority to those printed in Red.

Event:




Needs:

Horseshoe & Silver Sickle




I can send:

Silver Sickle

Items I need (

red

items are most urgent):


P10


P5
F20


Navigation Module,

Oscillating Beacon, Empennage

, Altimeter, Wireless Compass, Gyroscope, Fuel Supply, Spare Propeller

SWEET FACTORY:

(for 5 factories)




29 x Glazing Machine; 18 x Crucible; 2 x Tunnel freezer; 26 x Screw Press

FURNITURE FACTORY:

(for 6 factories)


48 x Boring Machine,

48 x Edge Bending Machine

, 32 x Hammer drill,

48 x Sliding Table Saw

CONTROL TOWER L9:

New


6 x Infrared Camera, 3 x Motion Sensor,

8 x Coffee Machine

,

8 x Observation Drones




TERMINAL L7:


2 x Arch Metal Detector,

4 x Beverage Cooler

, 4

x Parking Meter,

4 x Wall Speaker

REPAIR BASE L6:


3 X Calibration Module,

6 x Hardness Tester

, 1 x Pneumatic Cutter, 3 x Riveter

I Can Send

Flight Items


F20, P5, Powerful Radio Transmitter, Fuel Supply, Fuel Additives, Fuel Catalyst, Landing Lamp, Additional Radar, Spare Wire, Oscillating Beacon, Flight Catering, Navigation Module, Fuel Hose, Spare Propeller, Wireless Compass, Blanket, Attitude Indicatior, Earplugs, Fruit Lollipop, Bed, E-Reader, VR Headset, Sleeping Pill

Repair Items

Paint, Jet Engine, Landing Gear, Altimeter

Weather Items

Deicer, Spiked Tire


Building Items


Hardness Tester, Motion Sensor, Holographic Display, Parking Meter, Disposable Shampoo, Air Conditioner, Welder, Great Shots, Projector, Sand Bag, Video Wall, Spaceship Engine, Textbook, Stapler, Insulation, Communications Antenna, Shredder, Stamp, Packaging Machine, Transmitter, Air vent Filter, Washing Machine, Crucible, Hammer Drill, Air Shower

Duty Free Shop

Chocolate Candies, Eau De Toilette, White Gold Bracelet

Items in RED and those in my gamename are most needed & urgent




Flight Items


F20
P10
P5
Landing Lamp
Powerful Radio Transmitter
Fuel Supply
Fuel Additives
Additional Radar
Spare Wire
Oscillating Beacon
Flight Catering


Navigation Module


Fuel Hose
Spare Propeller
Blanket
Wireless Compass
Attitude Indicator
Fruit Lollipop
Earplugs
Altimeter


Repair Item


Paint
Cockpit Glass


Empenage


Jet Engine
Landing Gear Passenger Seat

Gyroscope




Weather Item




DO NOT NEED ANY




Duty Free Shop




DO NOT NEED ANY

Gifting policy: MiTenRaBo gets first preference - ALWAYS!




My launch rules

PLEASE NOTE WELL

:

If I start a launch I'll close it after 30 minutes unless I'm warned

If I start a launch and add

>520

=

Tair or ZFM - Tebza2 is captain




If I start a launch and add

<172

= Anybody can captain but I'm claiming 2nd or 3rd place
If I start a launch and add

<24

= I'm just a host
If you see me flashing a

QL

"THE LIT SERIES IS ON"

feel free to join
If you see me without a QL it is

"MY DAILY GRIND IS ON"

feel free to join
If you feel that you would like to captain on my launches

JUST LET ME KNOW


I delete anyone who tries to hijack any of my launches without a warning
I am responsible for making sure all my pads are launched

100 open boxes results (this is an on going research and we really need you to also participate)
https://docs.google.com/spreadsheets/d/1ZqtrDNrOBi4WhpIHTB2xZ37OWb-i378aY_UVhSVZj2I/edit?usp=sharing

Loading...