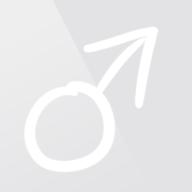 Last Activity:

25 March 2019 at 14:37
Joined:

13 November 2015
Messages:

3,887
Likes Received:

2,916
Trophy Points:
Gender:

Male

Birthday:

26 December 1965

(Age: 53)

Location:
Pit1024
Well-Known Member, Male, 53, from Sofia, Bulgaria
Pit1024 was last seen:

25 March 2019 at 14:37
Loading...

Loading...

Loading...

About

Gender:

Male

Birthday:

26 December 1965 (Age: 53)

Location:

Device:

Username:

Pit1024

Signature

Username: Pit-

item needed

Code: pls PM me to become neighbors

Level: 80 Stars: 834 Hearts: 9

Alliance: All New Tadashi

Time to Rock '18 and '19, Dragon Rising '19, On the Wings of Love '17 and '19, A Walk in the Clouds '18 and '19, The Spring Has Come '17 and '18, Dancing with the Leprechauns '17, '18 and '19, Easter Cheer '17 and '18, Age of Ash '18, The Great Game '17 and '18, The Land of Opportunity '18, It Came from Outer Space '17 and '18, Rock the Sky '17 and '18, Long-Awaited Mail '17 and '18, Down the Rabbit Hole '17 and '18, Back to School '15, '17 and '18, Cinemania '17, Curse of the Valley of the Kings '17 and '18, Dark Skies '15, '17 and '18, Quantum Leap Party '17, Thanksgiving Day '15, '16, '17 and '18, Holiday Rush '17 and '18, Santa's Bad Day '15 and '17, Santa's Bad Mood '16 and '18

Quest Buildings: none

Quest items available:

Silver Sickle

Launch items dropping Buildings: 6x Planetarium, 6x Astronaut Academy, 5x Training Center, Mission Control Center (Level 3), Launch Pad 1 & 2 & 3

Item(s) requested:

Quest items: none​

Only if you can't send the above items (higher priority items listed first, hard to find in color):

​

1.

Flight items:

EP or

2. Fuel:

F20 or 3. Fuel Catalyst (if you can't send neither EP nor F20)

Repair items: none at the moment

(Last update: 11th November 2018)

Construction:

Robot Tester, -, F

latwork Ironer, Crucible, Edge Banding Machine, Disinfecting Solution


All-Inclusive Bracelet, Album, Controller, Ergonomic Chair, Imprinter, Insulation,

Optical System, Radar, Sandbag, Security Camera,

Stamp, Transmitter (Baggage Hall)

, Video Wall, Weather Display, Welder, Wide-angle Binoculars




Flights:

Nano Coating, D

ifferential Relay, Lamp Shade, Hydraulic Cylinder, Autopilot, Pilot Headset, Head-Up Display, Pitot Tube, VSI
Fuel (3), Passenger(10), Fuel Catalyst,

Additional Radar,

Attitude Indicator

, Bed, Blanket

, Deicer

, E-reader, Earplugs

, Flight Catering

, Fruit Lollipop

, Fuel Additives, F

uel Hose, F

uel Supply, Landing Lamp, Navigation Module, Oscillating Beacon, Powerful Radio

Transmitter, Sleeping Pill, Spare Propeller

,

Spare Wire, VR Headset,

Wireless Compass


Repairs:

Aircraft Tire, Altimeter, Cockpit Glass, Passenger Seat

Duty Free:

Filled Candies, Perfume, Skin Care Products

Please observe following rules when joining my red launches:
1) I usually go for 1st in my launches;
2) Pls do not pass any player who has already added 576 pts or more;
3) Pls do not pass the players with QL who has already added reasonable amount of points; reasonable depends on the current launch but is always 256 pts or more
4) If you are not sure is it OK to perform any action (like closing the launch if the others are waiting, going for 1st if no one is adding more than 574 pts etc.) you better ask via PM
5) Pls pay special attention to the instruction in the name like Wait2QL etc.

Loading...