Just to let you know, AirportCityGame will be moving to superfast new servers on Friday afternoon. This will stop the slow running and downtime you may be experiencing when you visit.
For more information - Please see THIS thread.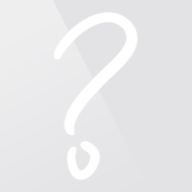 Joined:

31 May 2018
Messages:

319
Likes Received:

616
Trophy Points:
Le petit prince
Well-Known Member
Loading...

Loading...

Loading...

About

Device:

Friend Code:

04b8sc3x

Username:

Petit prince

Signature


Signature Updated:- Thursday 17/01/2019
Operating System:- android
My Game Name:- Le petit prince
My alliance: - TransWay
Level:- 78 Stars :- 284 Hearts:- 9

If you want to exchange gifts, please send me a pm.

Items I need for buildings:

items for terminal level 10 (currency detector, document detector, lie detector, explosives detector)

items for control tower level 10 (technical pen, protractor, T-square, drawing board)

Items I need for flights: see in-game name

Special gifts I can send (besides the standard items):

Ultrasonic flaw detector| technical pen | lie detector | office chair | fuel (3 units) | disposable shampoo | ATM | paint | welder | album | massive spotlight | copy machine | sand bag | passengers (10) | video wall | spaceship engine | guest book | aircraft tyre | stapler | pearl earrings | power source | optical system | cash counter | server rack | passenger seat | cognac | cooling chamber | city model | gyroscope | white gold bracelet | controller | washing machine | tunnel freezer | hammer drill | air shower

Loading...