Just to let you know, AirportCityGame will be moving to superfast new servers very soon. This will stop the slow running and downtime you may be experiencing when you visit.
For more information - Please see THIS thread.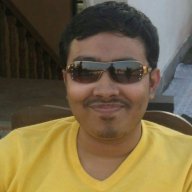 Last Activity:

19 May 2019 at 12:03
Joined:

23 March 2018
Messages:

356
Likes Received:

605
Trophy Points:
Gender:

Male

Birthday:

13 November 1988

(Age: 30)

Location:
Loading...

Loading...

Loading...

About

Gender:

Male

Birthday:

13 November 1988 (Age: 30)

Location:

Device:

Friend Code:

048mc0jb

Username:

ZHT [Item i need urgently]

Signature

Signature Updated : - Saturday, 18th May 2019
Update Timed At : - 07.00 pm (GMT +6)
Operating System : - Android
My Game Name : -

Z

H

T

[

Item i need urgently

]
My Friend Code : -

048mc0jb

[that's a zero, not a letter]
Alliance : -

TransWay


Game Status ✈️ Level : - 76 ⭐️ Star Skills :- 266 ❤️ Hearts : - 9

Please

PM

me after sending a request so i can identify forum member's.

Highest priority in

red


• Flight Items ✈ :


Additional Radar,

Fuel (20 units)

, Fuel Catalyst, Fuel Additives,

Fuel Hose

, Fuel Supply,

Landing Lamp,

Navigation Module

,

Oscillating Beacon

, Powerful Radio Transmitter, Spare wire,

Spare Propeller

.

Listed In Alphabetical Order :




Air Conditioner, Aircraft Tire, Archive Box, Additional Radar, Attitude Indicator, Autopilot, Blanket, Bed, Boring Machine, Computer, Channel Bar, Cockpit Glass, Calculator, Disposable Shampoo, Dryer, Deicer, Differential Relay, Disinfecting Solution, Earplugs, Eau de Toilette, E-reader, Fruit Lollipop, Fuel (3 units), Fuel Catalyst, Fuel Supply, Fuel Additives, Flight Catering, Fuel Hose, Glass Display Case, Great Shots, Gyroscope, Grinding Machine, Glazing Machine, Hydraulic Cylinder, Head-Up Display, Infrared Thermometer, Loader, Landing Lamp, Landing Gear, Lamp Shade, Motion Sensor, Massive Spotlight, Navigation Module, Optical System, Oscillating Beacon, Power Source, Perfume, Passengers (10), Powerful Radio Transmitter, Pilot Headset, Pilot Tube, Radar, Skin Care Products, Stamp, Shredder, Spare Wire, Spaceship Engine, Spare Propeller, Sleeping Pill, Video Wall, VSI, VR Headset, Welder, Weather Display, Wireless Compass.

Loading...