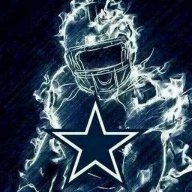 Last Activity:

18 February 2019 at 17:35
Joined:

30 September 2018
Messages:

48
Likes Received:

62
Trophy Points:
Gender:

Male

Birthday:

24 May 1973

(Age: 45)
Strick73
Member, Male, 45
Strick73 was last seen:

18 February 2019 at 17:35
Loading...

Loading...

Loading...

About

Gender:

Male

Birthday:

24 May 1973 (Age: 45)

Device:

Friend Code:

04v2bd55

Username:

strick city

Signature

Strick City
signature update: 16 Feb 2019
Operating System:- Android
My Game Name:- stric + gifts I currently need
My Friend Code:- 04v2bd55
Game Status Level:- 78 Star Skills:- 399 Hearts:- 9



Priority Flight/Other Items needed please in order of importance:


Ear plugs
Lollipop


Fuel 20


VR Headset
E-reader
Autopilot
Differential Relay (Dr)
Lamp Shade
Hydraulic Cylinder (HC)
Spiked Tire
Fuel (20 units)

Building Items needed in order of importance

:
None as of yet

Future Building Upgrade:
(order of importance)
Control Tower Lvl 11
Terminal Lvl 9
City Hall Lvl 11
any item needed to complete these buildings Please

Plane inventory: 12 active + 4 inactive
Condor (2)
Falcon (5)
Giant (3)
Thunderbird (1)
Jet s-1 (1)
Turbo (4) 3s-1

If you send me any other gifts (like unwanted lower level building items) I will send them back to you when and if I can but will prioritize those sending the items above. I am happy to try and help you out if you PM me with your requirements.

I can gift:
Radiosonde, Air Purifier, Four of Hearts, Magic Mirror, Coffee Machine, Floor Washer, Fuel Catalyst, Disposable Shampoo, Air Conditioner, Cockpit Glass, Welder, Guess Shots, Nano Coating, Landing Lamp, Radar, Rope Block, Fuel (20), Powerful Radio Transmitter, Video Wall, Laser Level, Textbook, Fuel Supply, Aircraft Tire, Stapler, Chocolate Candies, Fuel Additives, Power Source, Solar Cell, Additional Radar, Shredder, Spare Wire, Stamp, Passenger Seat, Cognac, Perfume, Oscillating Beacon, Flight Catering, Weather Display, Navigation Module, Archive Box, Fuel Hose, Gyroscope, White Gold Bracelet, Spare Propeller, Deicer, Air Vent Filter, Wireless Compass, Differential Relay, Lamp Shade, Centrifuge, Blanket, Attitude Indicator, Tunnel Freezer, Earplugs, Fruit Lollipop, Hydraulic Cylinder, Autopilot, Sliding Table Saw, Bed, E-Reader, Pilot Headset, Head-up Display, VR Headset, Sleeping Pill, Pitot Tube, VSI, Granulator

Thank you very much!
P.S. If I gift an item other then what u need/not in your name, either I don't have or it was a mistake!