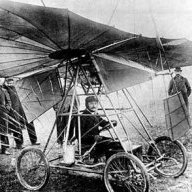 Joined:

23 August 2017
Messages:

364
Likes Received:

165
Trophy Points:
Loading...

Loading...

Loading...

About

Gender:

Male

Device:

Friend Code:

please PM

Username:

AZica

Signature

Best regards,
A.Zica



THANKS

for the items to make Laundry,MCC3, Cosmic fuel station, Flight catering,Control tower 6, Repair Base 5 ,Terminal lvl 6,Reserve hangar 2,Sweets factory


game name:A.Zica

Code

ls PM to know that you are member on forum, i have 490/500 neighbors.

i open a spreadsheet for all members from forum...just complete together with your neighbors with what items you need and the gifts exchange will be easiest:

https://docs.google.com/spreadsheets/d/11V9qBtPwfIgsuUhFjQiRylGISLrgiiec8zfeUxckHkc/edit?usp=sharing

weather ring thread:

http://www.airportcitygame.com/threads/weather-ring.18723/

items need update:20NOV 3:30 pm GMT(UTC)+2:

Always accepted:Flight catering, navigation module,

Gyroscope,Earplugs,

Spare propeller,Fuel supply, altimeter, fuel additives, p10,blanket, deicer,attitude indicator,lollipop,additional radar,fuel hose.

Please don't send Tesla Lightning Rod, Stabilizer, Nano Coating, Massive Spotlight,Spiked Tire,spare wire this week i have 100

thanks

Items I Can Send:rain gauge, smoke detector, computer, passengers 5/10,fuel catalyst, all-inclusive bracelet, chocolate candies, paint, generator,tour review, ice detector,landing lamp, dispatcher console, rope block, powerful radio transmitter, video wall, assembly robot, glass display case, eau de toilette,fuel supply, jet engine,whiteboard,fuel additives,power source, solar cell, additional radar, makeup, cash counter, spare wire,stamp, passenger seat, oscillating beacon,flight catering, weather display,navigation module,city model,fuel hose, altimeter, spare propeller, deicer,controller, wireless compass, centrifuge, blanket, attitude indicator,

CRUCIBLE,EARPLUGS,FRUIT LOLLIPOP

Loading...