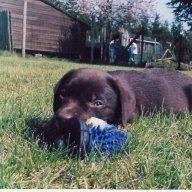 Last Activity:

24 March 2019
Joined:

17 May 2012
Messages:

1,290
Likes Received:

259
Trophy Points:
zenmie
Well-Known Member, Female, from Belgium
zenmie was last seen:

24 March 2019
Loading...

Loading...

Loading...

About

Gender:

Female

Location:

Device:

Friend Code:

4M4zz2

Username:

zen_(items I need)

Username: zen_ ( items I need)
Usercode: 4M4zz2


Level: 40 - Stars: 146 - hearts: 9




Update: 23th June 2013

I am back...

Items I need:

solar cell (3), optical system (3)

wall speaker (4), parking meter (3), beverage cooler (2), arch metal detector (4)

mayor's portrait (3), fax (4), office chair (4), laptop (4)

airline route map (3), headset (4), walkie-talkie (4) monitor (2)

for my flights:

meals , spare propeller, fuel hose, deicer, add. fuel, fuel supply, oc beacon,landing lamp,navigation module, spare wire

Always welcome

: passengers,fuel, items for repairing my planes (tyres - altimeter - gyroscope), items for my duty free shop

thanks everyone for all your help

Items I can send:

° make-up, single malt whisky, eau de toilette,

passengers(10) - (5), fuel (20), fuel catalyst
° cockpit glass, jet engine, landing gear, gyroscope
° landing lamp (bali), powerful radio ( malta), fuel supply ( san francisco), fuel add (london), ad.radar( singapore), spare wire, food catering, oc. beacon, nav. module, fuel hose, spare propeller, deicer
° radar, flight helmet, stapler, packing machine, city model, computer,towel, power source, shredder, air vent., welder, great shots, handling line,

bench, assembly robot, optical system, fax, monitor, wall speaker

Buildings:

Sports Shop - Pet shop - Car dealer (1) – Book Store - Flowershop (1) – Exhibition Center -

Romantic cafe (6), Sweet Shop (6), Gazebo (6),

Bowling alley, Grocery(supermarket), Gift shop, Pharmacy, Poolhouse (6), Mexican Resto, Mansion (6), Museum, University, journal,

brazilian cottages (1), stadium (1),

halloween shop (2),

Mission Control, Launch Pad, cosmic fuel station (2), training center, christmas tree (1), farm market (2), dali theatre & museum

Signature

Update: 25/02/2019


Username: zenmie_ ( items I need)
Usercode: 4M4zz2


Level: 79 - Stars: 552 - hearts: 9 Alliance: Fair Play 500

Items I need: for my flights: fuel 20, oc beaon, earplugs, lollipops, wireless compass, passengers, gyroscope, altimeter always welcome: all flight items,items for repairing my planes (tyres - altimeter ), items for my duty free shop


I can send all flight items.

Ultrasonic flaw detector * self balancing scooter * spaceship launch condole * holographic display *

crucible * sliding table saw * washing machine * granulator

I can only send back what I have

: (wog changed ) *******************************
Second game: itismie - code: arjvr53


Level:68 - stars:297 - hearts:9

Alliance: Long Alliance

I need following items: fuel20 -earplugs -ereader

Items that itismie can send


All flight items + :

information sign * hand dryer * demodulator * packing machine * dryer * glazing machine * edge banding machine •••

thanks everyone for all your help

Loading...