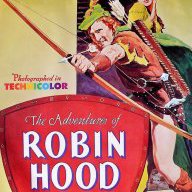 Last Activity:

25 May 2017 at 11:06
Joined:

25 September 2015
Messages:

3,244
Likes Received:

2,832
Trophy Points:
Gender:

Male

Location:

Occupation:

Retired Exe
Captain WH Rollins
Well-Known Member, Male, from London (UK)
@Eren - have just gifted Flight Catering - will focus on this from now on Regards Captain WH Rollins 27 February 2017
Captain WH Rollins was last seen:

25 May 2017 at 11:06
Loading...

Loading...

Loading...

About

Gender:

Male

Location:

Occupation:

Retired Exe

Device:

Username:

Captain WH Rollins

Signature

Signature Updated:- Thursday 25th May 2017
Update Timed At:- 11.00am GMT London
Operating System:- Windows 10
My Game Name:- Captain WH Rollins

My Friend Code

:- Not currently accepting any more neighbours Game Status Level:- 74

Star Skills

:- 119

Hearts

:- 8 (620/660

)

Duty Free Shop

- no gift items for this building




Do Not Do Any of the Events

- no gift related items



Receiving Friends Request's


I have now reached 200 neighbours, which is far more than I had originally planned for, and more than I can in all honesty deal with. I have decided not to except any more neighbours request's, unless room becomes available. I do not like to say no to new neighbours, but I need to draw the line at some point.


Building Upgrade Items Needed

Town Hall (L11)

- EV Charging Station x10


Repair Base (L7)

- X-Ray Flaw Detector x4

When your gifting to me please focus on the above

items

first. If your unable to gift any of these items, then please select a gift from the list below, in order of priority with

Bold Red

items first.




Gift Items Needed From Neighbours

(1) Fuel Hose (2) Beds (3) Fruit Lollipops (4) Sleeping Pills (5) E-Readers (6) Oscillating Beacons (7) Earplugs (8)

Attitude Indicator

(9) Wireless Compass (10) Spare Wire (11) Spare Propellar (12) Altimeter (13) Navigation Module (14) Gyroscope (15) Fuel (16) Passengers (17)

Flight Catering (18) PR Transmitter (19) Fuel Supply (20) Blankets (21) Fuel Additives (22) Deicer (23) Additional Radar (24) Fuel Catalyst (25) Landing Lamps

Gift Items To Neighbours

Magnetic Flaw Detector, Wheel Block, Coffee Machine, Patrol Drone, Laptop, Fuel (3 Units), Fuel Catalyst, Bath Towel, ATM, Pearl Earrings, Paint, Generator, Tour Review, Landing Lamp, Projecor, Handling Line, Fuel (20 units), Powerful Radio Transmitter, Video Wall, Robert Testor, Text Book, ED Toilette, Fuel Supply, Aircraft Tire, Wide-Angle Binoculars, Fuel Additives, Drill Machine, Communicatons Antenna, Additional Radar, White Gold Bracelet, Amperemeter, Spare Wire, Stamp, Landing Gear, Oscillating Beacon, Flight Catering, Packaging Machine, Navigation Module, Master Plan, Fuel Hose, Altimeter, Spare Propellar, Deicer, Controller, Wireless Compass, Flatwork Ironer, Blanket, Attitude Indicator, Crucible, Earplugs, Fruit Lollipop,

Hammer Drill, Bed, E-Reader, Sleeping Pill, VR Headset, Air Shower



Designing Your Signature Page and Posting To The Members Forum


www.airportcitygame.com/threads/designing-your-signature-page-and-posting-to-the-members-forum-v4.16559/



Available From Game Level 75




C/Tower (L11)

- T/Screen x10, LED Lamp x10, T/Balls x10, E/Keyboards x10

Loading...